A personalized guide for Neurodistinct Creators
Discover how you are uniquely designed to thrive through transformation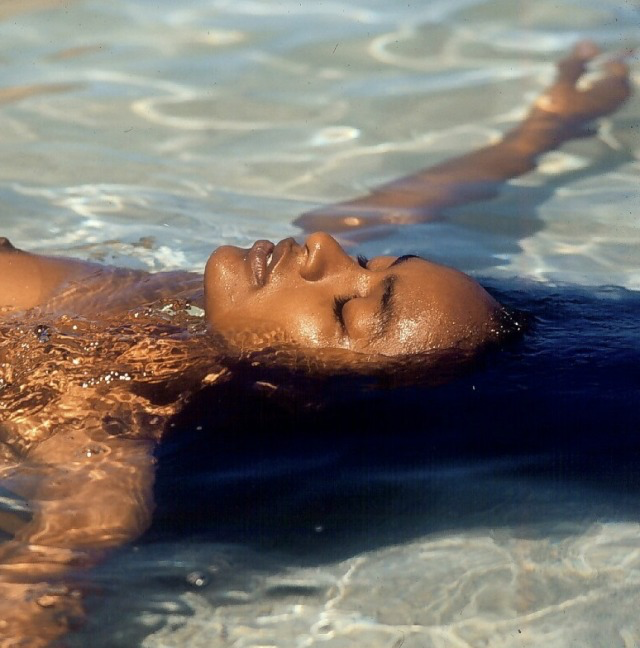 Imagine:
Having the tools to self regulate in the midst of chaos
Embodying the eye of the storm while uncertainty rages around you
Knowing exactly how you're designed to learn through mutation
Feeling unshakeable peace, despite any external situation
Learn how to create a safe space for yourself
So you can embody a deep sense of TRUST during big transformations.
What You'll Receive: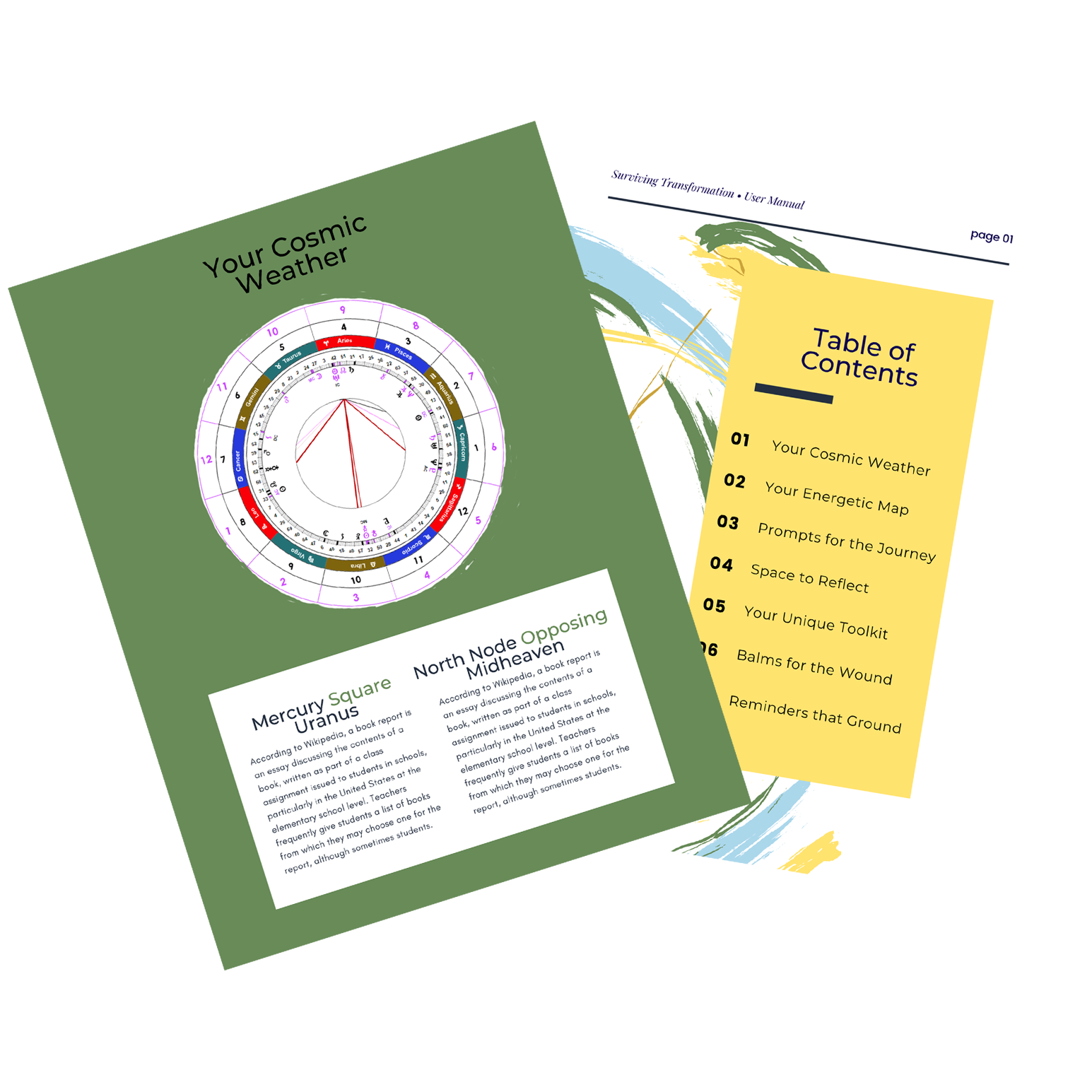 Clarity
Why you are experiencing this transformation/crisis/shift
What is being asked of you
Where to direct your energy during this decadent ride
Who you can emerge as on the other side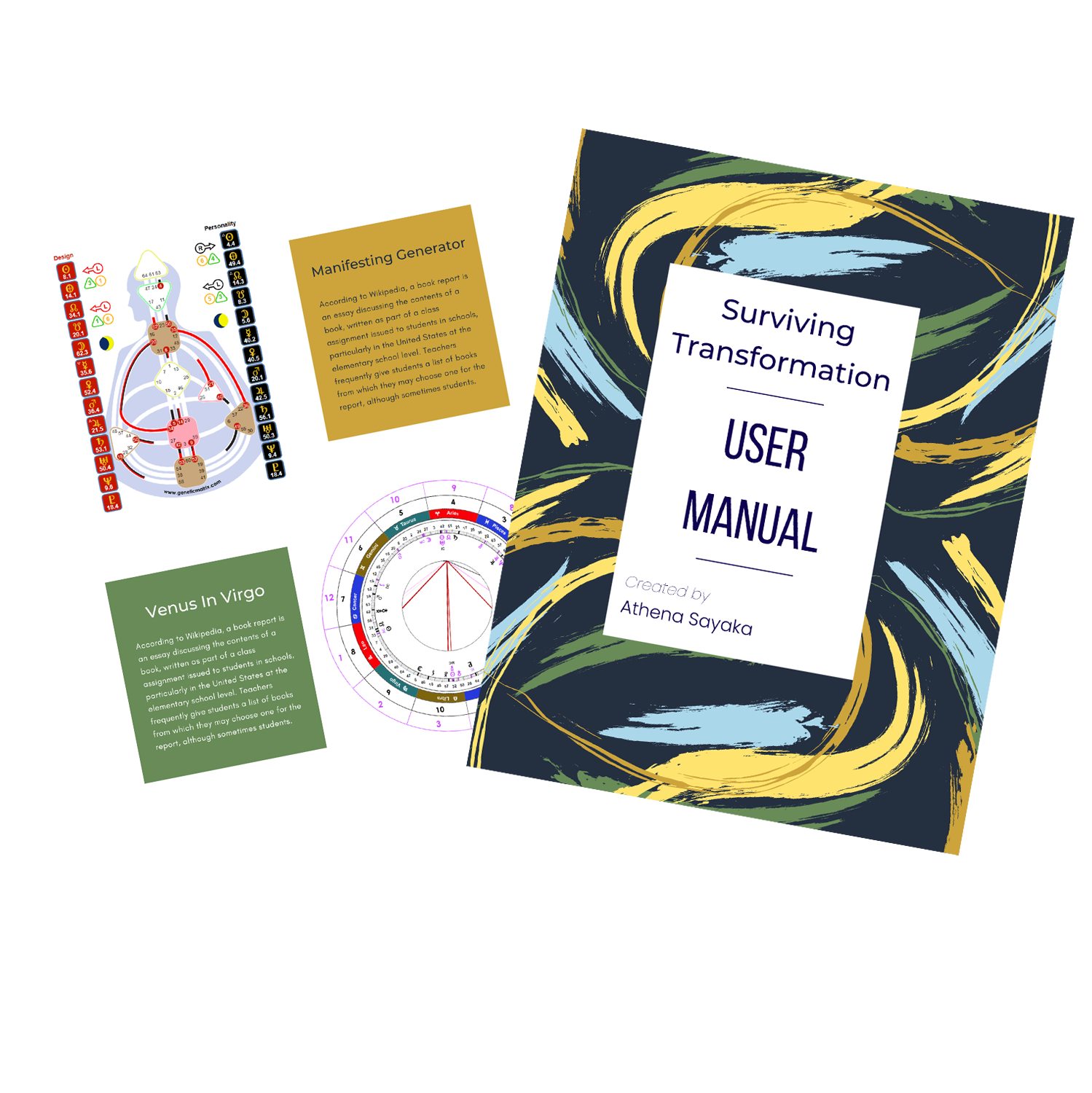 Tools
Simple, yet potent practices to integrate lessons with ease
Energetic map for emotional regulation
Clear energetic pathways so you can receive abundance
Develop a loving relationship with your intuition and Spirit guides
Cultivate a receptive mental environment (so the lesson can land
Know exactly where to orient your energy for healing and growth
Determine the person you want to be moving forward
Decide what you want to be true
Reminders
that make it easy to:
Self regulate
Align with your chosen beliefs
Be and stay grounded during tumultuous times
All of this for $95
Healing can be hard. I know how it feels…
to constantly have your ass handed to you by Spirit
to experience a complete upheaval of your life with no clear way forward
to doubt if you can truly grow out of the current devastation
You and I both know that there is no growth without metamorphosis. While we can't stop change from happening, we can shape how you deal with it!
You can resist change and face the same wound over and over
until it finally breaks you
OR
You can learn how to navigate uncertainty with ease and internal safety
Make those lessons easier (and faster) to receive when you know how to
self regulate and support yourself through difficult seasons.
Once you know EXACTLY how you were built to thrive, you can dance in the face of crisis!
My Story
I'm intimately familiar with the fact that embodying big goals often requires major transformation. I've always known I am a vessel for Spirit, but only recently realized how neurodivergence deeply impacts my experience of the lessons I receive. The initial seed of this work started in 2017 when I had so much inner turmoil that I woke up everyday wanting to die. When it became clear that my Divine Team was not gonna let me go, I had to make embodiment easier for myself.
Using neuroscience insights, I created a guide for myself where I recorded everything from what to do when I'm indecisive to tactics for increasing dopamine when I'm depressed. When I discovered Human Design, I saw a way that I could help others use and develop their own practices and rituals to emotionally ground and self regulate during the onslaught of personal and societal crises we experience in this world. May my Work be a balm to your soul and your nervous system.
Hear from others who have worked with me
The session was fantastic! Athena was so easy to talk to and ready to meet me and my scattered brain of loose ideas, where I was and help me see a real way to organize my thoughts and future.
Suni B Rose
This [session] changed the course of my week and hopefully my life.
Ava Esquier
Athena frequently sparks new thoughts and practices for me around personal sustainability and effectiveness, no matter how much I think I've mastered my personal systems and routines. Thank you Athena, the ROI on these practices is in excess of $10k
Joseph Webhe