Introduction
I write this as I sit in the HealthifyMe office for possibly the last time. As I look around and see the writing on the seemingly infinite whiteboard surfaces that make up the walls and tables, it's really dawning on me that I have to leave. One of the many HealthifyMe mantras is "Do more. Be more." and I feel that reflects my experience in India.
It took way too long for me to realize how incredible the Wharton India Fellows opportunity has been. As the inaugural cohort for this program, I feel that even though we were guinea pigs, the logistics of this program were meticulously laid out and there honestly wasn't any major complication throughout the two weeks. This is incredible given the companies we visited and the people we met. At our first dinner, we met a co-founder of Swiggy, an Indian unicorn, and he told us about his journey building and growing the company. He answered all of our questions and gave us advice about navigating our entrepreneurial interests. Let me reiterate: this was our FIRST day.
The rest of the week was packed with dinners with heavy hitters like SAIF Partners, WestBridge Capital, Accel India, the founders of Meesho and ClearTax. People at these companies spent upwards of three hours eating and talking with us, which is a lot to ask considering how busy they are. On Sunday, we were hosted by Ravi Gururaj, president of the Penn & Wharton Club of Bangalore and CEO of Qikpod. We had the chance to meet founders at various stages of their ventures. Some are in the development/prototyping phase, others about to enter their first series of funding, and a few had already broken through or dominated their market and are looking at further scaling.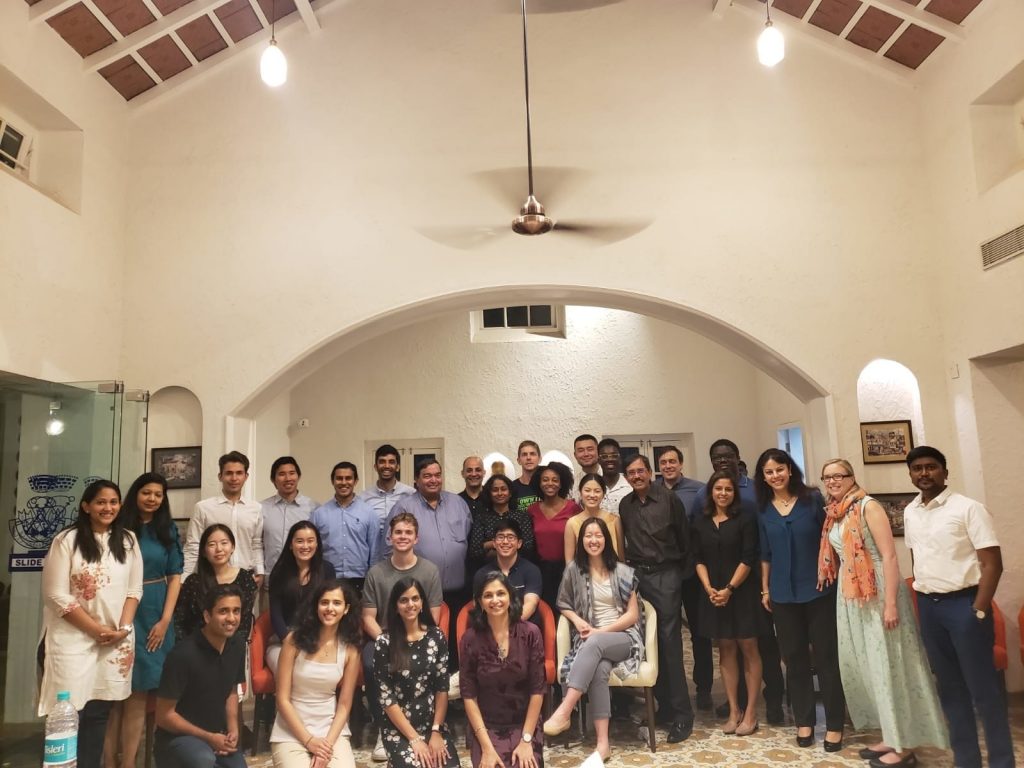 The mere exposure to VCs and founders energized me and made me want to aggressively push towards my entrepreneurial ideas. Around the third day of this trip, I realized I am severely under-educated when it comes to entrepreneurship. At first this realization was disheartening, but then it became a source of incredible hope. Each and every founder made it clear that most of their relevant knowledge came from doing and experimenting, more than anything learned in class. Their insights reaffirmed my belief that action begets confidence.
3 Entrepreneurial Takeaways
It's important to understand the context of where and to whom you are selling.
The Indian ecosystem favors bottom up business models. Some people make the mistake of thinking that because India has a huge population they can launch anything here and be successful. However, if you don't understand both the personal and business culture of a place like the back of your hand, it's impossible to gain traction for the long term. Vidit Aatrey of Meesho started with no idea what he wanted to make, so he went to several cities and towns all over India to find a problem to solve. Through this experience he learned a lot about populations he wasn't familiar with and developed comfort and rapport with them. That's why Meesho is so lucrative and has incredible user loyalty, he took the time to understand his customer.
Great founders have strong survival instincts and intuition.
Nearly every founder we met through this program had a story about a period in their journey when they did not know if the startup would exist at the end of the month. The reason the startups survived is because the founders fought with tenacity and innovated their business. As (aspiring) entrepreneurs, we have to be scrappy and resourceful, always looking for ways to trim fat and advance the business. Tushar Vashist, CEO of HealthifyMe notes that in order to survive, a business has to reinvent every 18 months. Remaining stagnant in an entrepreneurial ecosystem is guaranteed death.
Find great friends and they will help you through the rough tides.
This is personally my favorite takeaway. People by far are the most important aspect of entrepreneurship. From the perspective of the customer and the investor and entrepreneur has to be or become a people person. Subrata Mitra takes a founder forward approach when determining what to invest in. He needs to see the founder can make connections and enjoys constantly meeting new people. Humans are biologically wired to be social creatures, and we very rarely thrive alone, whether it's business or life.
I am unbelievably blessed that I got to be a part of this cohort of people. The experience, though informative, would not have been a quarter as impactful without the 11 other amazing students I was with. My cohort encouraged me, challenged me, asked creative questions, and (most importantly) made me laugh for 15 astonishing days. I'm not exaggerating when I say this trip has given me life long connections.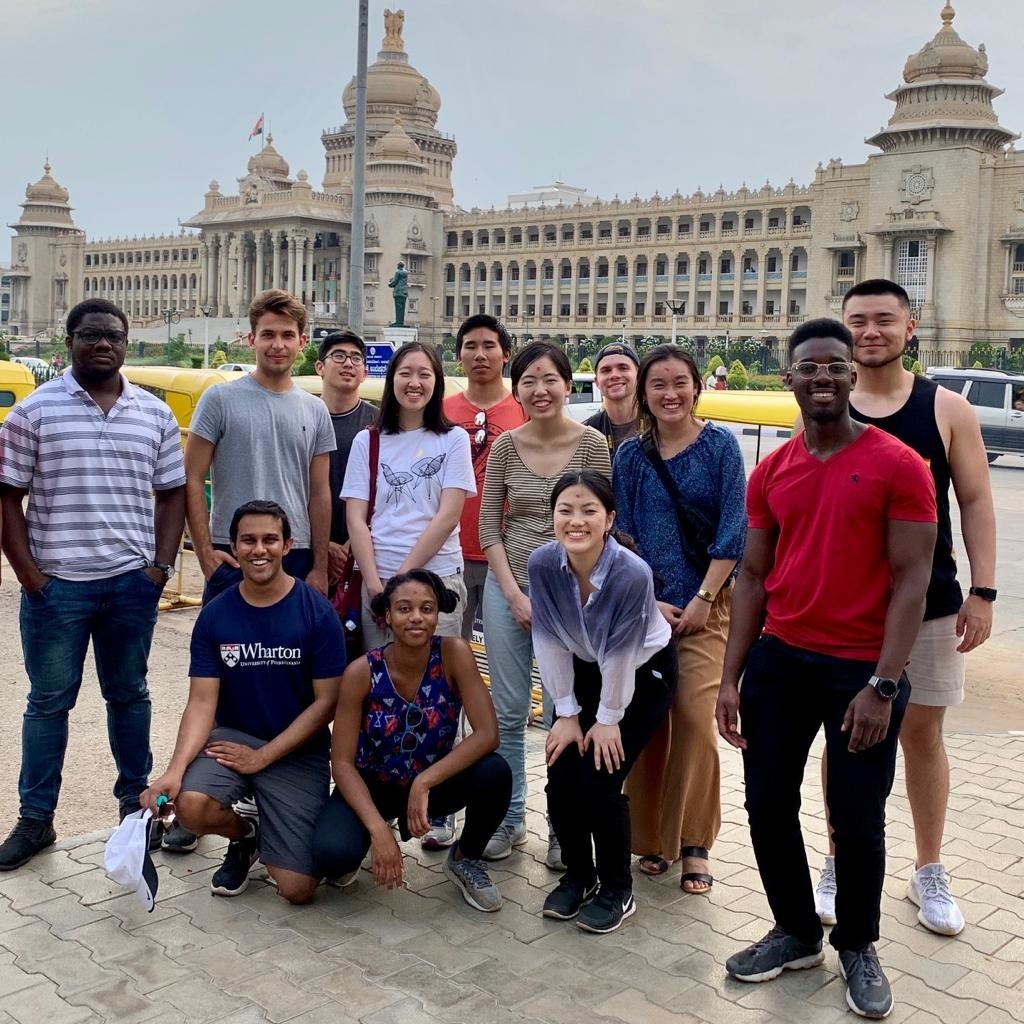 Conclusion
To wrap this all up, Penn Wharton Entrepreneurship has created a phenomenal program. This article would be incomplete without mentioning the generosity of Sashi Reddi and the incredible leadership of Clare Leinweber and Jill Anick, aided by Vishnu and Anirudh. Being a part of the first cohort of Wharton India Entrepreneurship Fellows will absolutely have a lasting impact on my mindset and my decisions moving forward.