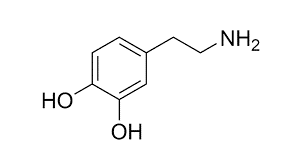 On Monday, June 17th 2019 I deprived myself of dopamine. I spent the entire without technology, books, food, interacting with others, and (hardest of all) naps.

What the heck is a dopamine fast?
A dopamine fast, or dopamine deprivation if you like alliteration like me, is simply a day in which one separates oneself from all external sources of dopamine. This means no TV, no phone, no reading fiction or nonfiction, no talking to people (unless there is an emergency), no eating, no napping, no listening to music or podcasts, among other things. The all encompassing fast of all these activities begins as soon as you wake up and does not end until you go to bed that night.

Why should I put myself through that?
There are a myriad of benefits from doing a dopamine fast. The most common benefit is a huge boost in productivity. Higher productivity occurs because you've effectively starved yourself of many pleasurable activities and as a result you are now satisfied with fewer pleasures. A concrete example: Steve keeps clicking until he's watched 2 hours of Youtube everyday before he goes to bed. After a dopamine fast, Steve is content from watching just one video before going to bed. The logic of this process can be equated to breaking one's tolerance.
Another reason to do a dopamine fast is because it can help you reconnect with yourself. If you have been watching your decisions and actions from the sidelines or you've been too busy to think, a fast can be quite helpful.

So what am I allowed to do?
The world is your oyster during a dopamine fast! You can walk around nature, meditate without the use of an app, drink water, and you can write. Throughout the entire day, it will be important to write. Write about what your seeing and what you have seen multiple times but are finally taking the time to process. Write about how hungry you are, and then surprisedly write a couple hours later how you've lost the ability to feel hunger. Write about how you think you are invincible! Write about how you've just fully realized how fragile the meat suit we call a body is and how you are now forced to acknowledge your mortality… Write about whatever you want. Journaling in general is a powerful tool in helping people recognize their own patterns and understand what they truly value. Writing will be your companion throughout this journey.

Athena's personal experience
Overall, I enjoyed the day. Unfortunately a lot of strangers talked to me, sometimes to get directions and other times to offer me yogurt. I did not follow the process with complete rigidity because I decided to break the fast right before going to bed. That is partially due to the fact that I'm on my feet all day for work (5am to 1-2pm) and have no time to eat anything substantial while on the job.

I did this dopamine fast because I wanted to answer some questions for myself. One of which was "what do I want to have mastered in 10 years"? I lost touch with my true values and needed to reassess if the projects I have been prioritizing were the right ones for me. I definitely regained cognitive presence with myself. I am so happy that I took the day to focus on my thoughts. Truthfully, I had this notion that a dopamine fast would induce a sea of epiphanies, but I ended up just making a lot of decisions about what I want to believe and pursue in life. So nothing felt revolutionary per se, it just felt like I was taking control of a flustered mind.
*edit: I have noticed the epiphany-type benefits come a few days after the fast. It seems to be a bit of a slow release treatment.

Who should do a dopamine fast?
Everyone, in theory. The process can be beneficial to anyone regardless of their level of motivation or discipline. However, I do feel that the noticeable effects of a dopamine fast will be most visible for someone who does not reflect/journal each day or create specific no tech periods on a regular basis.

Will you try a dopamine fast? What would you concentrate on during the day?